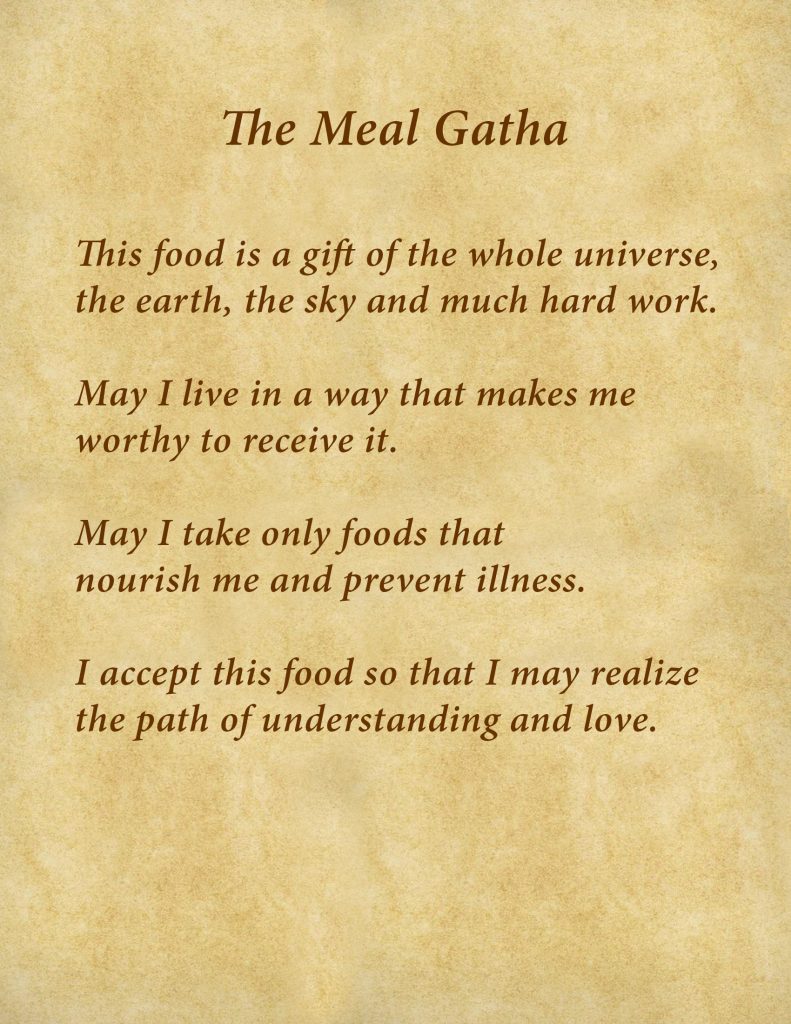 You can download a pdf file of the Meal Gatha featured in the video Eating Zen – The Meal Gatha here. To see the video click here: Eating Zen – The Meal Gatha
To download a pdf of The Meal Gatha click here: Meal Gatha
If you're having trouble downloading it. You can simply copy and paste it from here.
The Meal Gatha
This food is a gift of the whole universe,
the earth, the sky and much hard work.
May I live in a way that makes me
worthy to receive it.
May I take only foods that
nourish me and prevent illness.
I accept this food so that I may
realize the path of understanding and love.
Much gratitude to Thich Nhat Hanh and the Plum Village monastery
for this beautiful gatha.