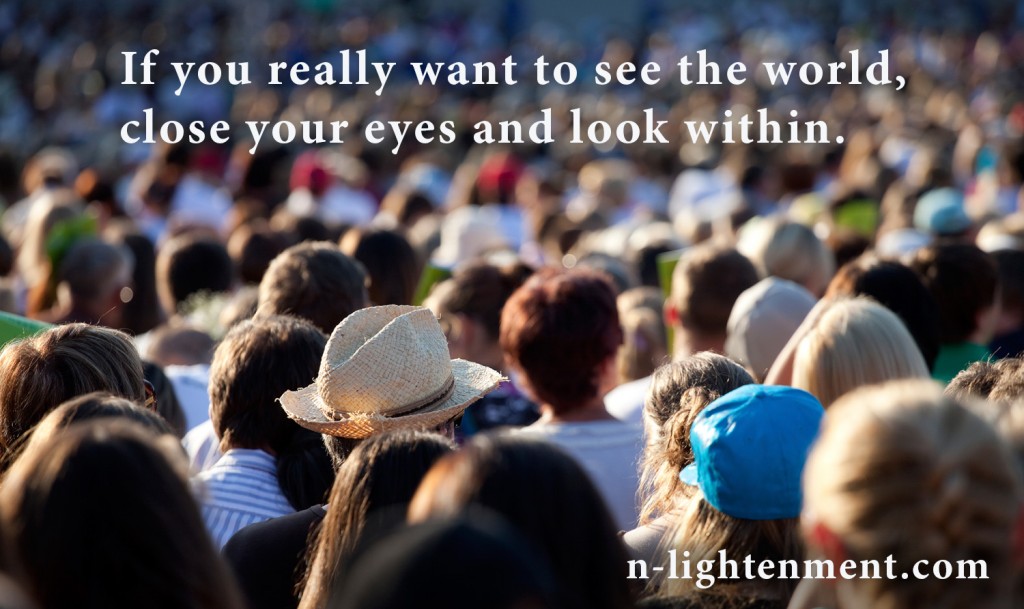 People want to know how the awakened consciousness can help them lead better lives. It most certainly does. And here's how.
It's very important to realize that no person has ever nor can ever make you suffer. Only your mind can do that. A person can steal your car, insult you, get you fired from your job or physically abuse you. These are all things that happen. Only your mind tells you these things are bad. Only your mind can make you suffer. Once you fully understand this you begin to stop creating suffering with your mind. You stop projecting it out onto other people and the world and begin to take full responsibility for it. When that happens, suffering ends.
When you fall in love with someone, you think that love is outside of you in the other person or that they play some part in this love. But that's also not true. This love was always in you. You just weren't aware of it until you met this person.
The spiritual teachings and teachers you are so grateful for and you think have improved your life were also always inside you. You always had this wisdom. You just weren't paying attention.
You have never been separate from anything. If you want to understand the world, stop looking outside for it. It has always been in you. It has never been separate from you. Until you truly realize this, you will continue projecting your mental ideas and beliefs onto the world and you will never see it as it is. You will never realize yourself as you are. There is no separation at all.
Until you realize this, everything I just wrote will be limited to ideas. These cannot help you. When you experience this non-separation directly, it will be obvious and you will wonder how you could not see this before. Until you do, simply realize no person has ever made you suffer nor can they. Understand that it is only your mind that can do that. And it is probably doing a very good job. When you love someone, realize that this love has always been in you and you have never been separate from it. Even when you felt alone and lonely, it was always here.
And when you listen to spiritual teachings from me or any other teacher, realize that this wisdom has always been with you and you have never been separate from it. That is why it resonates in your heart.
If you really want to see the world, close your eyes and look within. It's all here. It's always been here.
Even if you have not realized this yet, live as if you have. This alone will greatly improve your life.