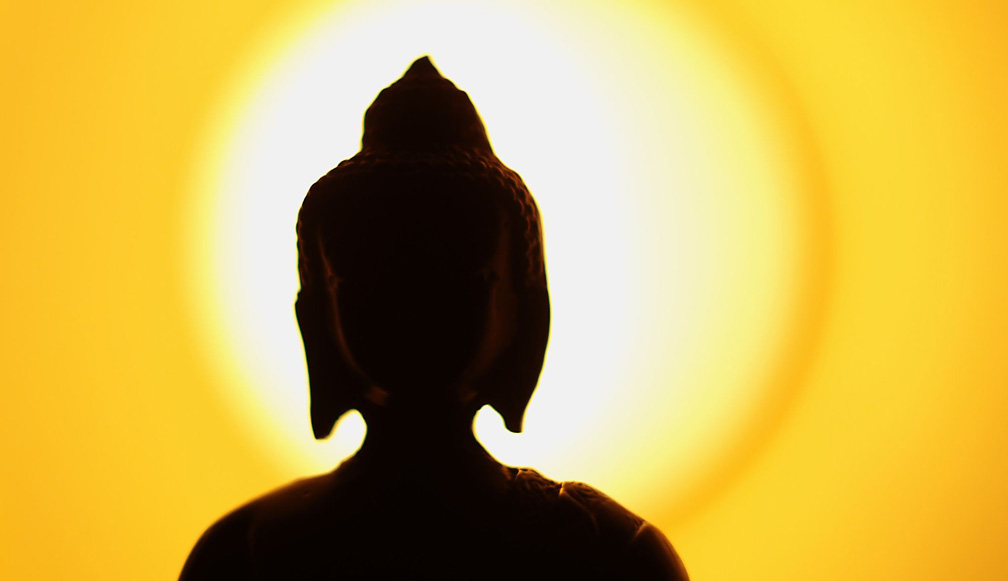 nir·va·na
[nərˈvänə, nirˈvänə]
NOUN
(in Buddhism) a transcendent state in which there is neither suffering, desire, nor sense of self, and the subject is released from the effects of karma and the cycle of death and rebirth. It represents the final goal of Buddhism.
synonyms: paradise · heaven · bliss · ecstasy · joy · peace · serenity · tranquility · enlightenment
antonyms: hell
another term for moksha.
a state of perfect happiness; an ideal or idyllic place:
ORIGIN
from Sanskrit nirvāṇa, from nirvā 'be extinguished,' from nis 'out' + vā- 'to blow.'
In Sanskrit, the word nirvana means to be extinguished and to blow out, like blowing out the flame of a candle. What is extinguished? What is blown out? It is our enslavement to mental concepts that interpret the world and block us from experiencing it as it really is, free of all concepts. This freedom from all concepts is nirvana, heaven, bliss, joy, peace, enlightenment.
As long as we perceive the world through our concepts about it, we are not fully alive. Think of the way a new-born infant experiences the world. Awe, wonder, presence, fully alive in each moment. This is what the experiments in the Fully Alive Course restore in us. They bring us Fully Alive again.