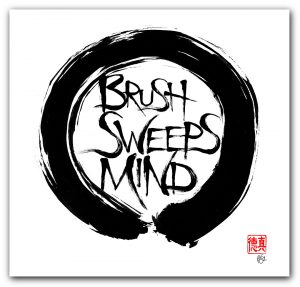 The practice of art can be a practice of enlightenment. I cannot honestly tell you how these painting come to be, but when the self gets out of the way something beyond the self emerges. And that is the practice of art in Zen. It is art without the artist. It is a direct expression of awakened consciousness itself. In this way something of great freedom, power and creativity is allowed to express itself in the world.
When the abstract painter Jackson Pollack was asked if he still painted scenes from nature, he replied, "I am nature painting." That is also the practice of Zen Art. It is not the artist that paints, it is all of life itself.
Zen Art is not just about painting. The truest form of Zen Art is realizing your True Nature. Like meditation and other spiritual practices, Zen Art Practice is another way to awaken to your True Self.
In these pages, you'll not only find examples of Zen Art, but instruction and encouragement in the practice of Zen Art for your own awakening. This video on Hitsuzendo – the Way of the Zen Brush will demonstrate this: Hitsuzendo – the Way of the Zen Brush I'll also include some free downloads of some of the paintings from time to time. You can also find prints of these and other Zen paintings, photography and sculpture at my online gallery: Online Gallery
Art As a Spiritual Practice
Prints
Prints are available for most of these paintings through the Online Gallery. Because of the simple black and white nature of the paintings and the high quality of today's museum quality printers, the prints are identical to the original paintings. If you held a painting next to a print you couldn't tell it apart. Prints are available in a wide variety of formats from gallery wrap canvas to a huge selection of frames and some are even available as t-shirts and other clothing. You can try out the many different options at the Online Gallery.
The Techniques of Zen Brush Painting
Many people have asked me how I create these paintings. The practice of Zen Brush painting is more of spiritual practice than an art practice. Here are the seven basic techniques of Zen Brush painting practice. 7 Techniques of Zen Brush Practice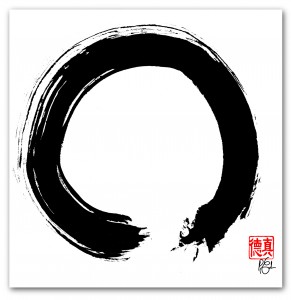 Zen Ensos (Circles)
Feel this great stillness
when a zen circle appears.
Nothing left to do.
The Zen Circle or Enso has great significance in Zen. Creating a Zen Circle is a form of deep meditation practice. Zen Masters have traditionally painted these circles to transmit the energy of their awakened consciousness to their students. In this gallery, you'll find a number of Zen Circles that emerged as part of my own Zen Art Practice. May the energy embodied in these simple paintings help you discover your True Original Nature.
You can see these Zen Circles (Ensos) at the online Zen Art of Enlightenment gallery: Zen Circles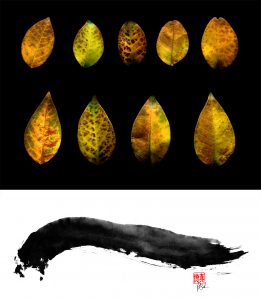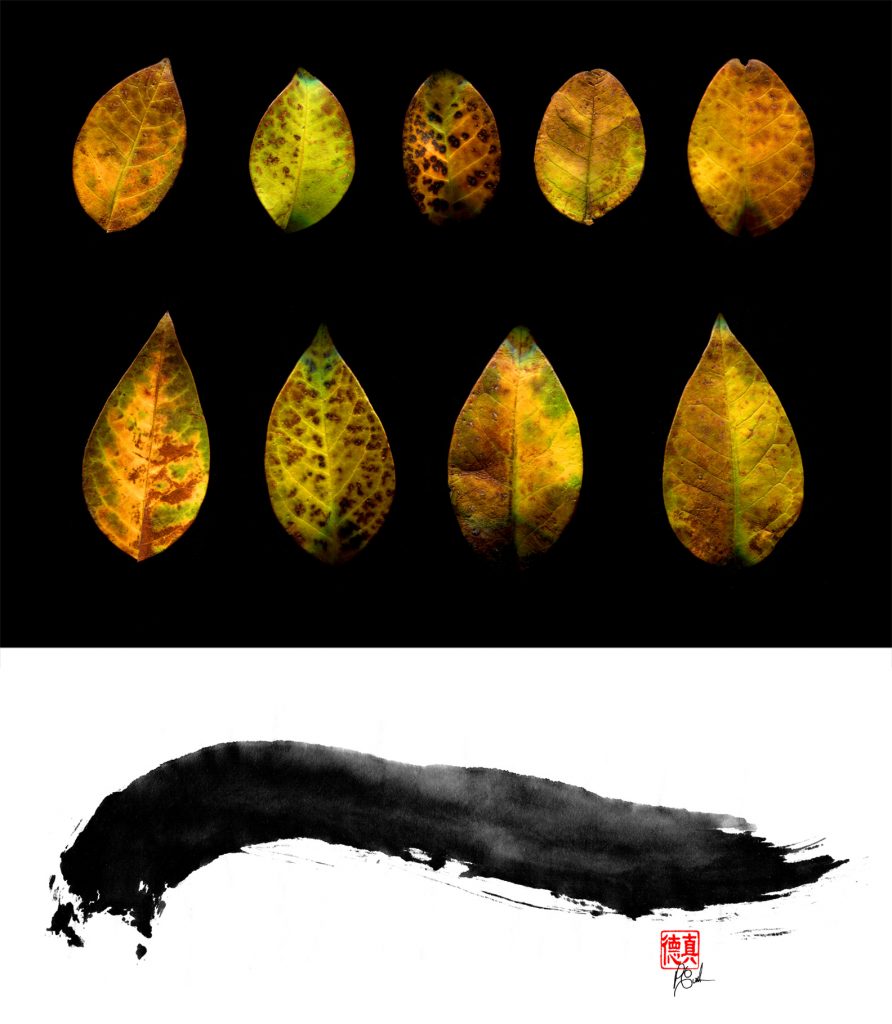 Visual Koans
Combining photography with Zen Brush painting a new form emerges that not only creates beautiful images but, more importantly, can free us from the limitations of our conditioned thinking.
You can see these Visual Koans at the online Zen Art of Enlightenment gallery: Visual Koans
To be notified of new paintings, discounts on prints, and free downloads of paintings, subscribe to the online Zen Art of Enlightenment Newsletter