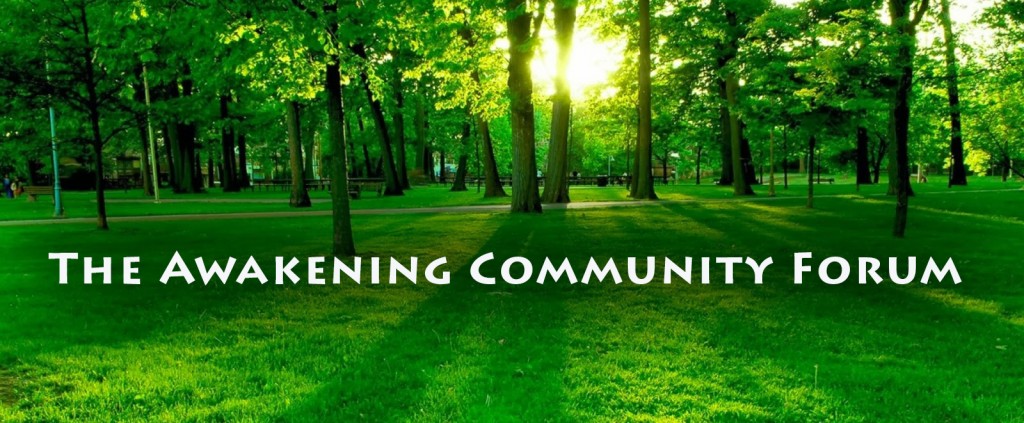 Sign up here and you will have access to the Awakening Community Forum. You will be able to join the online community, respond to topics and posts and create your own topics and posts. Use your email address as your Username. And choose a password that is easy for you to remember. Store it in a place that is easy to find in case you forget it.
Welcome to the Community.
After you've signed up and logged in, click here to join the Forum now.