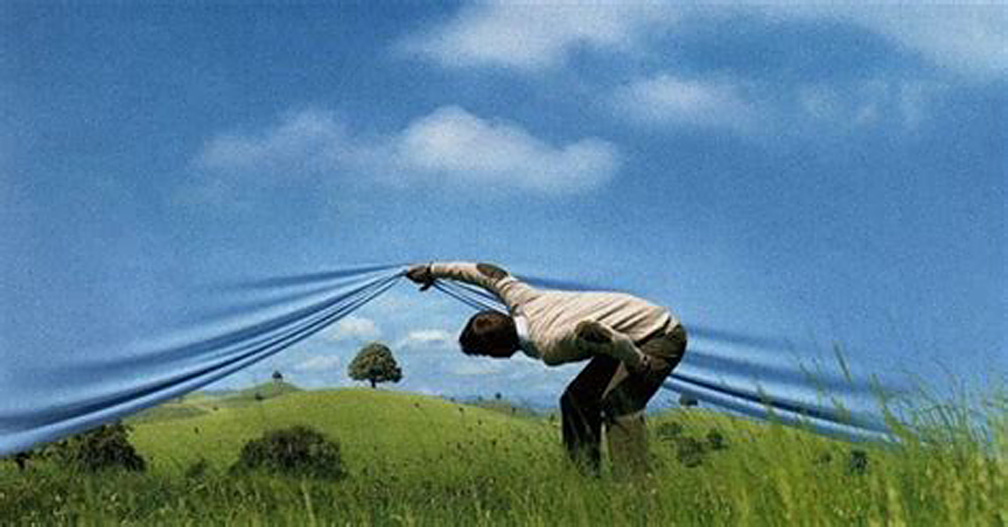 In my spiritual transmissions and healings, I used to feel I was a like a garden hose. One end was connected to God and the other end delivered God's teaching or healing. I had nothing to do with it other than being a relatively clear conduit or vehicle. That's how it felt.
Now I realize that even that was far too arrogant. There are an infinite number of hoses. All beings are hoses. In most adult humans, the hose is too filled up with thoughts to allow the full flow of God to pour through. The tap isn't turned up full enough to wash all those thoughts away so they can directly experience God. They're only experiencing a trickle and even that not consciously.
Anyone free of the distraction of and attachment to thoughts and an egoic separate self have the tap turned on full. Nothing is clogging up the flow. There is ONLY God. In their presence, your tap can also be turned up, as much as you allow it. The increased flow can wash away the conditioned thoughts and stubborn self identity, at least while you're in their presence.
We call these beings "awake" or "enlightened", but these are just words and mostly just confuse us with a misunderstood sense of specialness. Think of it more simply and practically as a pipe being unclogged. In the presence of a being free of attachment to thoughts and a separate self identity, a great freedom, peace, love and bliss can be experienced. This is feeling the flow of God, which is always here, pouring unobstructed through your now unclogged pipe.
We also use the word transmission. And this word is also misunderstood, as if the awakened being is transmitting something from them to you. You are only experiencing your True Original Nature. It has always been here. Thoughts have just clogged up the pipe preventing you from realizing it. And that's where a spiritual plumber may be helpful. Not because he or she does anything. Their freedom alone is what does the unclogging. You know it when you feel it. It's always been here your entire life waiting for you.