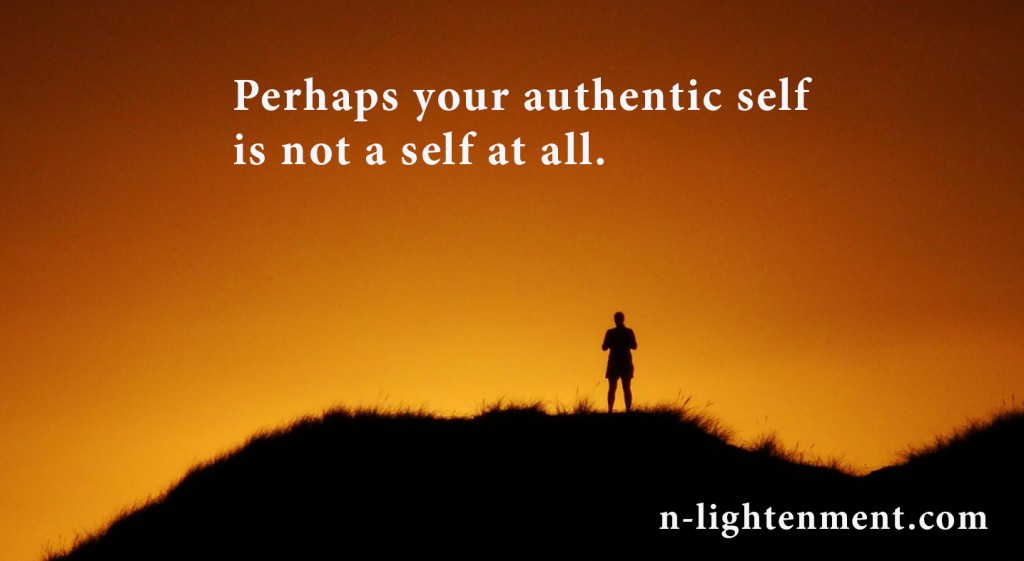 Everyone who knows me would probably say that I'm, if not the most, at least one of the most authentic people they have ever met. It's completely obvious I'm totally transparent. I'm hiding nothing at all. And this great openness is very attractive and makes people feel very comfortable around me. They feel safe and loved. It allows them to be open and authentic when they are with me.
What's ironic about this is that I don't feel like a person or a self at all. And that's exactly why I'm so open. That's exactly why I have nothing to hide. That's exactly why I can be fully present with each person I'm with and give them all the love, care and safety that allows them to be open too.
You've probably had people say to you, "Just be yourself." Maybe being your real self isn't being a self at all.
Perhaps to be a really authentic person all that's required is that you not be a person at all. It seems to have worked for me.