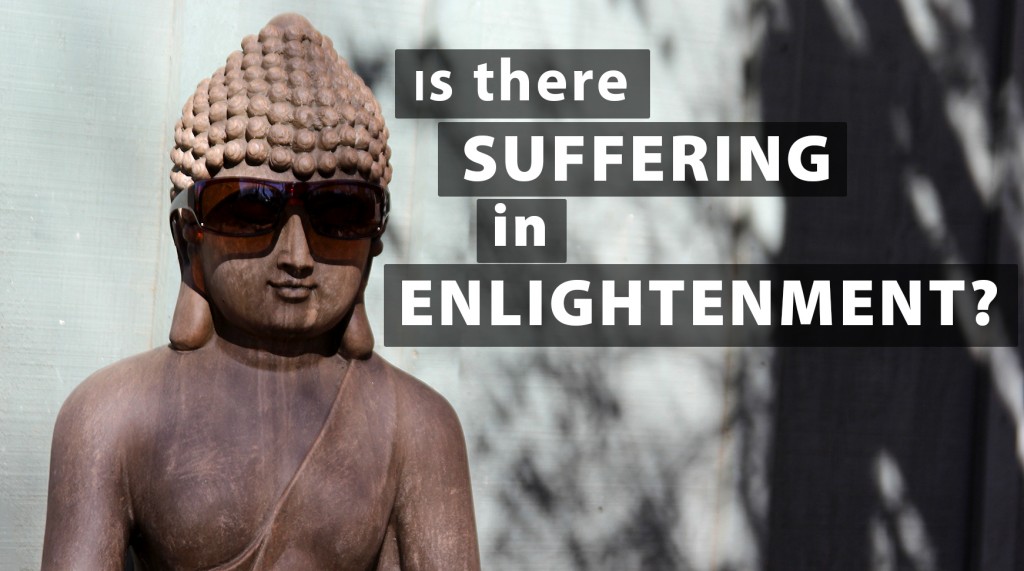 The answer to that question is no. In an awakened person there is no person to suffer. Awakening is freedom from the person, freedom from this idea and experience of separation. And that means freedom from suffering.
How is it that sometimes, although very rarely, awakened people do seem to suffer? This can happen and what it simply means is that sometimes awakened people are not awake. The repressed and hidden sense of separation can re-emerge when it has not been completely purified. At that point, the awakened person is no longer awake. They have fallen back asleep and re-entered the dream of separation.
Usually this is very temporary and may only last a few seconds. During those few seconds suffering will be experienced. The nature of the ego is suffering. Fortunately the awakened person has many resources to avoid being stuck in what most people experience as their normal life.
Principal among these resources is complete acceptance and love of whatever arises, including a sense of separation and suffering. Both suffering and the ego (They are interchangeable terms.) are built entirely from resistance. This total lack of resistance is what returns our attention and experience to the freedom of our True Awakened Self.
This experience of ego and suffering is a necessary part of the purification process. Whatever has been repressed and hidden must re-emerge to be re-experienced and set free. We do this through total acceptance, allowing and love. Whatever is not True will always dissolve when seen clearly and openly. Whatever is True will deepen. So this practice is always beneficial.
From the awakened perspective it is very clear that everything is happening perfectly and entirely for our benefit. This includes those moments when we are not awake. For without those moments this necessary purification process would not be possible.
The awakened person cannot suffer for there is no suffering in the True Self. Nor is there a separate person to suffer. And yet most awakened people do experience suffering occasionally, although extremely rarely compared to the human population as a whole. During these moments, they are no longer awake. As long as there is some repressed remnant of separation left to be purified, this will naturally re-emerge to be seen clearly and set free. It is all part of a beautiful and perfect process.