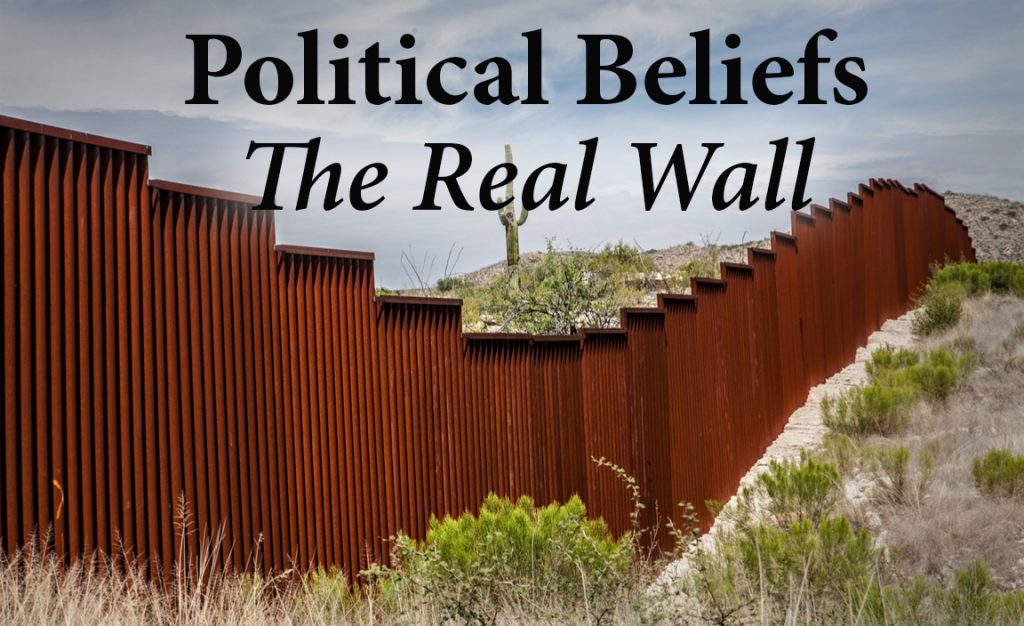 Political Beliefs
People can become so locked into their opinions that it becomes impossible to see anything outside of them. The words "liberal" and "conservative" are seen as "me" and "not me". In this way, we develop a one-sided view of the world and feeling of "I am right" and everyone who doesn't agree with me is therefore "wrong." Communication becomes impossible because you simply parrot those who agree with you and are incapable of hearing those who do not. Neither parroting those who agree with you nor being incapable of hearing those who do not constitutes true communication nor intelligence. It simply creates a world of inner and outer anger, mistrust, fear and hatred.
In this case, it's important to simply spend some time in silence and observe your consciousness. Is your life experience one of peace, happiness and love? Or do you find yourself annoyed, anxious and unhappy with the world and those who don't agree with you? If the latter, perhaps it is really nothing other than your thoughts and opinions that are causing this unhappiness, this discontent with certain others and the world. This is not a criticism. It's simply an opportunity to understand ourselves better. Only in this way can we understand others.
Most of political dialogue on both the "left" and the "right" is nothing other than this one-sided attachment to conditioned opinions. There can be no positive outcome in this way of thinking, this attachment to points of view, both for those who are attached to their views and their inability to communicate with those who don't support their point of view. Numbers and "facts" are usually just ways of shoring up their points of view. They present the ones that support their already decided opinions and ignore the ones that do not. As far as any truth is concerned, because of their entrenched opinions, the numbers and "facts" are really quite meaningless. And this is true for both "sides" of any argument or political ideology or opinion about anything. Unless we can release our attachment to our conditioned thoughts and beliefs, no successful outcome is possible for either "side". The "winners" of any argument or political campaign will always still remain losers as they cannot escape the prison of their own thoughts. Their lives will always remain lost in a fundamental suffering and unhappiness which they continue to see as the fault of the world and others rather than their own thoughts.
It doesn't mean we can't act in the world. But if we remain a prisoner of our thoughts, opinions and beliefs, our actions will always remain ineffective and not beneficial because we will always remain blind to the bigger picture. And we will always remain fundamentally unhappy.
#border
#borderwall
#politics
#politicaldebate
#idiology
#belief
#opinion
#senate
#congress
#President
#DonaldTrump
#shutdown
#governmentshutdown