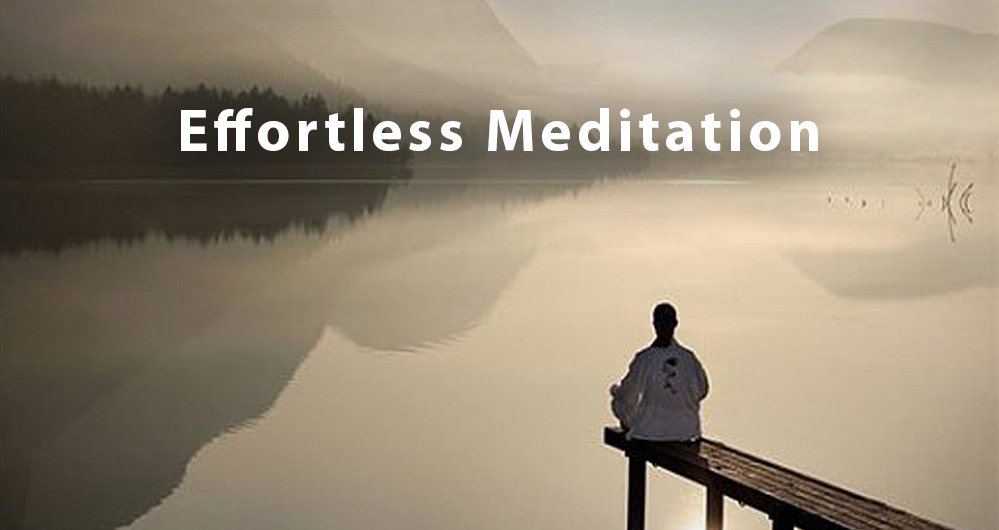 In previous stages of awakening consciousness, we spent a lot of time and effort in our spiritual practices. We developed discipline. We began to meditate regularly and incorporated meditation into our life. We learned to focus our attention and witness our thoughts. We abandoned interests detrimental to our spiritual growth and picked up new interests and friends that encouraged it.
All this effort paid off. We experienced moments of great freedom, peace, love and bliss. They may not have lasted long, but we definitely experienced them. It was proof that we were making progress.
Now that we are in the fourth stage of awakening, it is time to draw your attention to something very important. Think very carefully about these questions. What was the cause of these transcendent experiences? How did they come about? Yes, all that effort and time spent meditating and doing self-inquiry and other practices helped. They were like plowing a field before planting your crops. But what was the actual cause? This is very important.
If you look carefully, you will see that the actual cause was nothing. It took no effort at all for these deep experiences to happen. In fact, it was the opposite of effort. It was the relaxation of all effort, of all doing, of all your thoughts and beliefs that allowed these experiences to naturally arise by themselves. Freedom, peace, love and bliss are all experiences of your natural True Nature. There is nothing you can do to attain them. They are already always here. It is the relaxation of your efforting and of your conditioned resistance to your Natural Self that allows your Natural Self to shine through. And this is wonderful.
First Make Effort to Realize No Effort
Because of all our conditioning, great effort may indeed be necessary in the beginning to reach this stage of no-effort. But now is the time when this can become clear. All the efforts you have done in the beginning are a subtle mind-set that is telling you you are not already here. You are not already your True Self. There is still something to gain, something to attain. That was necessary in the beginning to create the discipline, the focus, the concentration to realize what has always been here. If you heard this too early, you would simply lie on the couch, crack open a beer and watch television. You would completely waste your precious life. Now the fruits of all that effort have ripened. Now is the time to taste this precious fruit.
Do Not Struggle
Do not try to make these short moments of Awakened Mind longer than they are. Do not wish a previous moment of Open Awareness will return. These are just thoughts telling you that your True Self is not here right now no matter what you are experiencing. Whenever possible simply fall effortlessly into the great space of Awakened Mind. This happens as soon you relax your thoughts and let go of resistance. It is always here, so simply by relaxing your thoughts, which are the only things keeping you from experiencing what you are, brings you home. At first these short moments may only last for a few seconds. This is perfect. Don't worry if thoughts immediately return and distract you. This is normal. Just relax again and repeat. The more you taste the unlimited expanse and freedom of your True Self, the more you will gladly return to it by simply relaxing your thoughts in these short moments.
Don't make a big deal out of it. It's not a big deal. Yes, it feels wonderful, but it's simply what you are. The more you relax your thoughts and fall into this infinite spaciousness, the more you will realize this.
Short moments of Awakened Mind lead you to longer moments. And these longer moments lead you to continuous realization. It all happens naturally and effortlessly. Don't push it. Don't wish for longer moments. Simply accept what is in each moment. Welcome to effortless meditation. Isn't it wonderful. It probably wouldn't have happened, or at least not with this continuity or reliability, if you hadn't put in all that effort to create a foundation for it. But you have. So now enjoy the fruits.
The Map of Awakening Consciousness
Stage 4 – True Love and Something More