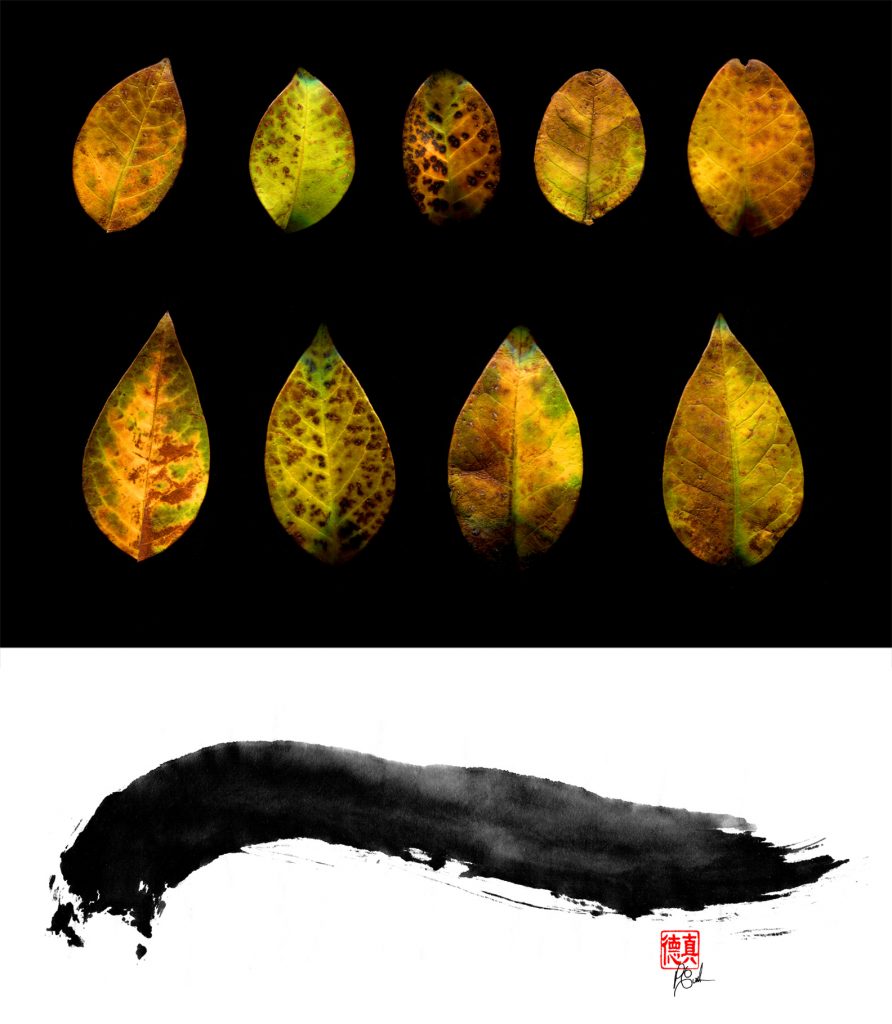 Whenever Zen Master Gutei was asked about Zen, he would simply hold up one finger.
His teaching was known as "one finger Zen".
This photograph of leaves,
the Shodo (Zen calligraphy) for "one",
and Gutei's one finger Zen,
are they the same or different?
If you say different,
you are caught in the weeds of conceptual thinking.
If you say the same,
you have swallowed a poison you cannot spit out.
Not falling into either trap, what can you say?
Do not think this is an idle question.
Your very life hangs in the balance.
–––––––––––––––––––––––––––––––
These leaves all came from the same tree. They were photographed with a high-resolution scanner at 4800 dots per inch.
The calligraphy is the Shodo (Zen calligraphy) for one.
The combination of the two has a deeper meaning than either alone.
In Zen, we say that the all is in the one and the one is in the all.
This is not something the conceptual mind of duality can understand
and yet we can directly realize the profound truth of this.
Perhaps this image, the koan, and the teaching of Zen Master Gutei can help.
You can find more Visual Koans at the online Zen Art Gallery